Got into the studio with Julia this weekend [BEGIN BY BEGINNING].
Realizing that the impossible things I am interested are extremely active and imply some power to shift either the exterior or the interior environment. Rather than "be two places at once" or "survive on the surface of the sun," I have been experimenting with prompts such as "raise your interior body temperature to 400 degrees" and "remove all sound from the space." I want the impossible tasks to include some change, in either the dancer or the world. Subtly changing the course of history, not just surviving in it.

Today, however, we mostly just gathered material, movement to work with. It came from two sources. First, we created several short movement sequences based on the number of shifts of weight. We then arranged them via chance procedures. Additionally, Julia and I learned a fraction of the improvisation that Nicole and I did last Friday. We each have our respective versions, but they do resemble each other and resist each other in turn. Here is the material we have to work with:

​
Powered by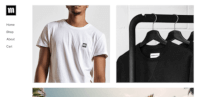 Create your own unique website with customizable templates.