"The Waves" by Virginia Woolf is my current choreographic proposition. Decided to zoom into Rhoda. I am not like her. I know this. But something about the way her thoughts are formulated, the things she notices. I feel that we have an understanding.

Things I may know about Rhoda (Subject to change):
She is mostly water, then earth. She has a little air to her, and almost no fire whatsoever, save for the dry heat of the desert.
She might be an orphan, and I don't know how this got past me before. Another character says "Rhoda has no father." And as she is falling asleep, she imagines her aunt coming to fetch her. No mention of mother.
She likes to be alone. Or rather, she is often "left alone."
No good at math.
Not particularly interested in meaning.
The space between the shoulders is important to her.
She is mostly white. She likes the white petals best.
She needs to reassure herself by touching hard, solid things- the rail at the end of the bed for instance.
She folds her frock and chemise at the end of they day..
She thinks of death often, even as a child. She throws a twig into the basin to save a "drowning sailor" and one of her desert marchers "will die in the desert).

Anyway, I took the Rhoda Action Compendium and used chance operations to decide the order and then I just got to it, got to the making of the dance. My intuition right now is not good. It feels like faulty logic. So, I let Rhoda and Virginia and a roll of the die get me started. I do believe that, to a degree, the movement material is not so important. It is what I decide to do with it that really determines the choreography. The solo form, oh dear, it is difficult. Tomorrow I will look at the second section. I did a lot of reading and recording today, but maybe got in three minutes of dancing. I watch the video back and realize that most things should really take longer to set in. I listened to Beethoven's late String Quartets, especially Opus 30 in B flat major, one of the pieces VW was listening to when she wrote The Waves. A bleary first impression but I will continue to listen.

Woolf often repeats the same word within a paragraph and then not again for a great deal of time. I am thinking now of FIBRE, BONFIRE, PLUME. I believe there are others. Also I am curious if the interludes serve as sort of an image bank for the proceeding chapter. I noticed the blue thumbprint from the introductory section return. Also, fibres. Others too, I think. It is worth a second look, for sure.

Early this evening, I walked to town with Barry, Anne and Giovanna. We floated in the sea for half an hour. I felt the salt water raise me up and relieve me of gravity, a welcome salty sensation. My eyes and skin feel dry and tight now. The water was warm, the sky was soft and blue. I floated on my back most of the time, sometimes doing an exaggerated made-up stroke, doing some backflips, seeing how far down the sand went.

Tonight, as the sun was setting (Barry taught me the Italian name for sunset, "Between the mountains" but my mouth has forgotten how to say it), the sky was this incredibly hazy pink, and the sun was a fluorescent deep orangey red pink. It stood out against the soft sky like a sticker. Just now, I caught, from my balcony, the finale of some fireworks that were being lit in a neighboring town on the sea. Mostly red, very beautiful, and very low in the sky.

another day.
There is a two kilometer promenade at the edge of the sea- all soft teal and brick. The sunrise was soft and blurry, and lit the clouds up with a pink shiver. We walked, stopped for a cappuccino and returned- a two hour excursion in all, and now I feel warm and ready to move. My mind feels a bit blank today. I don't know what I want to work on, save that I know have five-ish minutes of material to work with. I have a vision of the beginning of the dance- hands filled with water and slowly the water falls away from the hands, and the water is allowed to fully evaporate from the skin before the dance moves on.

Maybe today I will revisit and begin to specify what I made yesterday. The Rhoda actions from part one, scrambled. I think there is a logic in it. A logic of writing, sailing, marching, and interrupting. The next section, which I have begun to look at, cursorily, is more sensuous, more a dance. I think it will be easier for me to work with it. "Even my body now lets the light through." Something about her spine soft as melting wax. It is a suggestion, not a script. I will move away from the script.

I am finding music to be problematic. I have been listening to the Beethoven late quartets, but having a bit of difficulty connecting them to The Waves. I am listening all the same.

another day.
Walked down into the gardens and watched for little green lizards and long brown snakes who shared the path. A cicada began sounding- first slowly, so I was unsure whether it was an insect or bird, and then regularly, relentlessly, loudly. I sat on a bench on some dry grass and looked at the sea- surfaced with boats and swimmers, and the pine trees, leaning away from their cliffs, out to the sea.

I started thinking about my grandparents, and their cicadas, their oeuvre. I recall rolling down the windows of their car and listening for the particularity of one cicada's sound. We would park the car, and then seek it out, individually, specifically, with intense focus. We would drive around the southwest like this for hours, stopping occasionally at some native american jewelry market or Mesa Verde national park, tucked into a cliff. At the time, I found it fascinating, being a part of their work. they, in their matching tee shirts and their penchant for canned deli meat and mustard sandwiches from a cooler. Sometimes pickles, too. Every night we would stay at a hotel, to which I was not accustomed. I would accompany papa on his morning walk. Once I got back to the hotel before he did and opened the door. My grandmother was standing there with her back towards me, naked, drying her hair- part of some degas painting. I remember noticing that her body looked like a young woman's body- we were both embarrassed, and I think I left quickly. Another day, we went to mexico, and the tortillas were incredible. I picked out a white dress with grey and black accents at a street market. That night, I took a shower, and I could not find my conditioner, so I used only shampoo and it left my hair tangled. I clipped it into a barrette and put on my new dress so that we could go to dinner to meet one of their former students. We walked through an orange grove to get there. There were oranges on the trees. I remember wanting to pick one, but I don't remember if I did or not.

After we caught the cicadas, we would put them in the cooler- to cool them down so they would stop moving. Then they would do some tests and measurements, and then we would put them in styrofoam cups and hold a heat lamp over them. Gradually, as they thawed, they started moving. As they got hotter, they moved more and more frantically until at last they expired. My grandfather would then stick a thin-needled thermometer into the body and record the internal temperature at which it died. I remember that it was clinical and smart- but also torturous, morbid, and exciting. The next year I visited them in Texas and they showed me their drawers and drawers of cicada corpses, carefully labeled by species, sex, location and date with little pins. Then we went and looked at the Texas wildflowers.


another day.
Meeting some resistance in the studio. I now have, sort of, two little sections worked out, but just movement, not really structure. The first is more adherent, and the second a bit more removed, since I was working with the idea of suggestions- what does the text suggest? What does the character suggest? I'm pulling this one character out, and by character I do mean texture, voice, melody, quality, and not necessarily PERSON. Anyway, I think maybe it might start to fall apart….in a good way, more potential for layers, improvisation. I have also gathered some sounds- rain on the beach in Capolungo…a few older women talking on the shore. I have this idea of having a READING RESIDENCY, where all I do is read, and become something better in the process.

Apparently VW visited Lerici, a town in Liguria in 1933. She wrote: "A windy little town. High houses, Mediterranean, painted in pink and yellow, full of sea spray. Is there a word that describes the fullness of the sea?"


Another day.
I am discovering more possibilities outside than inside, I have to say. I have been working on this rectangular, relatively flat landing of grass, with some large agaves and a couple of benches, overlooking the sea, and full of cicada sounds. The sounds of the waves are close, and the sun warms me, lubricates my muscles and my mind. Yesterday, I saw a man rowing on the sea, and I began working with the elliptical movements of my arms, and the variations there. I also found a possibility of moving, on my knees, my feet first, and then letting the knees follow, all the while seeing and being seen. The sound of dry grass crackling under me as I dance is also exciting. There is a railing there, separating me from the rocks far below, that I sometimes fall towards or catch myself on when I am improvising. I have been recording some of the improvisations, then learning them, not verbatim as I believe Neil does, but by sifting through them for "moments of being" as the case may be. This is a tedious task, but I believe my movement has more force when I am improvising, letting the thoughts fall as they appear. When I try to compose, slowly, in the studio, often it is too calculated, slow moving, predicatable. It lacks a rush, a force.
I am beginning to think more of these characters, these strains, these threads, these textures. Of course, first of all I have Woolf and her words and my devotion to her. But then I have Rhoda, which I have lifted out of all that and laid separate. And I also have myself, my habits, my history, my experience. And in that experience, I have other threads I may or may not follow- I have the thread of my grandparents, the cicada experts. I also have the sounds- the bells, the cicadas, the waves themselves, which become more and more important as we go on.
The environment, this glorious one specifically, rather than a distraction, has become a texture too, a CONDITION for working. I need to enter into it, literally. Sweating in the sun, letting the regular irregular threes of the cicadas seep in, and the constant rush of the train takes me, uproots me, lets me wander. Rhoda too has a scene on the train on the first day of the summer holidays, where she sees silence closing over her past, behind her as she moves forward. Yes, there is something about not having a home, something that makes it difficult for me to sleep.
Anyway, I am interested in the SPECIFIC PLACE in which I am making this thing, in which I will continue to make it, rather than the nebulous, sterile SPACE of the studio.
I am noticing that often the first quick improvisation of the day is best- even if it is just thirty seconds, a shock , a jaunt.
I am working with three sections at the moment, which correspond to rhoda's three sections in the text. The first relies on methodology, action, chance, words. The second is more a SUGGESTION- what does the text suggest, not word for word, but in general poetic concepts. The third is more intuitive I think, following these threads. Letting the text background the other characters, hold them, more sweeping, faster, less self-conscious.
Interesting that the bird Rhoda repeats in the third section is swallow, as if it is a threat to engulf her and render her invisible, as she often desires. To disappear, and indeed at the end she does.
I want traces of the novel all through the dance, but there is also this object thing. It is inspired by Rhoda's talismans and amulets, guarding against disaster, a nod to her dingle where she can lay out her treasures. Mine are snail shells, peach pits, fortune tellers folded out of paper and black pepper (the shock of sensation, interruption).
The uncertain.
The indirect.
The oblique.
Rhoda's uncertaintly. A poetics of the uncertain, a strength, a fluidity, and unfixed quality. Her understanding is provisional. She even changes her mind: "I hate all the details of the individual life." But, do you?
The sort of FORMAL REFRAINS laced through the book. The door opens, the tiger leaps. The swallow dips her wings. I have no face. Oh, to whom? The veil dropping down. The ships rocking. The square set upon the oblong and vice versa.
Reducing the novel to fifteen pages of information, because the whole thing is too much.
Powered by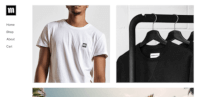 Create your own unique website with customizable templates.