Upcoming Events in 2018
Summer is dedicated to research (and travel)! I am developing a new syllabus for a course in Experiential Anatomy for Dancers this fall, so I headed to New York for an anatomy and Kinesiology workshop with the Laban Institute for movement studies, and then had the chance to work at the Body-Mind Centering Conference to deepen my understanding of somatic practices. I have also been reading- a lot! And am building my syllabus with a feminist bent- primarily using sources by women including Irene Dowd, Bonnie Bainbridge Cohen, Blandine Calais-Germaine and my teacher Andrea Olsen.

July brought me to Canada, where I am on the dance faculty at the International Music Camp. After an intense two weeks of teaching ballet and composition at IMC, I am headed the the Banff Centre in Alberta for the Collective Composition Lab Residency for composers and choreographers.

I will finish out the summer by facilitating the Pioneer Valley Ballet's Summer Choreographic Intensive. We started the program last year, and it gives our advanced students choreographic tools and assignments that allow them to start making their own work. It is one of my favorite things. I will also be once again collaborating with PanOpera on their upcoming production of La Traviata which opens in September.

Finally, I am so excited to announce that I have been named a 2018 Massachusetts Cultural Council Fellow in Choreography. I am so excited to continue to develop Pare, a work which I began to move into last fall. We will be doing an informal showing of the current iteration in September at Mount Holyoke College, and I hope to do a full production in 2019.



Recent Projects and Events
MARCH 2018 | Visiting Artist Residency at the Iron Factory
I headed to Philadelphia for a week-long residency at the Iron Factory with two of my collaborators, Jenny Bennett and Leah Fournier in order to develop our research for Pare.
---
JANUARY 2018
Le Nozze di Figaro, produced by PanOpera, marked by first foray into choreographing for the Opera at the Historic Academy of Music Theatre.
---
JANUARY 2018 | American Dance Festival Winter Intensive
I had the opportunity to train with many artists who are committed to a dialogue between post-modern western dance practices, and those of the African Diaspora. This research was supported by ADF's 25/30 Scholarship which grants financial support to a small cohort of professionals in their late 20s and early 30s.
---
NOVEMBER 9-11, 2017 | Mt Holyoke College Fall Faculty Dance Concert
Heirloom​ Repertory Project with Dance Students from the Five College Dance Department
​I had the opportunity to direct this concert, which featured five female choreographers at various stages in their careers: myself, recent Mt Holyoke graduate Margaret Wiss, Shakia Johnson, guest artist Caroline Fermin, and acclaimed American choreographer Bebe Miller.
​
---
2017 | New England Dance Fund Grant
​Barbie Diewald Choreography was one of 12 New England Choreographers to receive a grant from the New England Foundation for the Arts' New England Dance Fund Grant. This grant funded a month-long technical residency at the School for Contemporary Dance and Thought in advance of the company's premiere of "Eighteen Refrains re: Rhoda." The company was joined in the studio by frequent collaborator, composer and multimedia artist Jazer Giles.


---
JUNE 27-JULY 1, 2017 | A.P.E. Gallery Installation
​Unfinishing: Residency and Installation with Kate Seethaler
​Following a split-bill premiere performance at SCDT, Kate and I explored the post-performance dimension of a our respective dances in a week-long residency at the APE Gallery. We brought 12 collaborators, movement and media materials, memories, research ephemera and rehearsal notes into the art gallery to wreck, intermesh, and create anew.
​
---
FRIDAY, MAY 19, 2017 | 8:00pm | SCDT
​MayDance at the School for Contemporary Dance and Thought
​​Eighteen Refrains Re: Rhoda ​Premieres alongside work by Kate Seethaler.
---
​ SUNDAY, MARCH 26, 2017 | 6:00pm | SCDT
​ Northampton ArtSalon with artists Bruce Ackerson, Barbie Diewald, Daniel Ladd, Michael Tillyer and Katie Richardson.



FRIDAY, JUNE 9, 2017 | 7:30pm | University Settlement, NYC
​New Dance Alliance's Performance Mix Festival 31
​Eighteen Refrains Re: Rhoda: ​New York City Premiere!
Powered by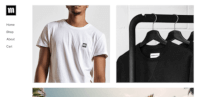 Create your own unique website with customizable templates.